corporate
ACCOMMODATIONS AND SERVICES
FOR GROUPS
The Quality Inn Waddling Dog offers an affordable and appealing venue for your meeting or special event. With onsite catering, a well-appointed meeting room, personalized service and a variety of convenient onsite amenities, we pride ourselves in providing exceptional value for Victoria meeting and travelers.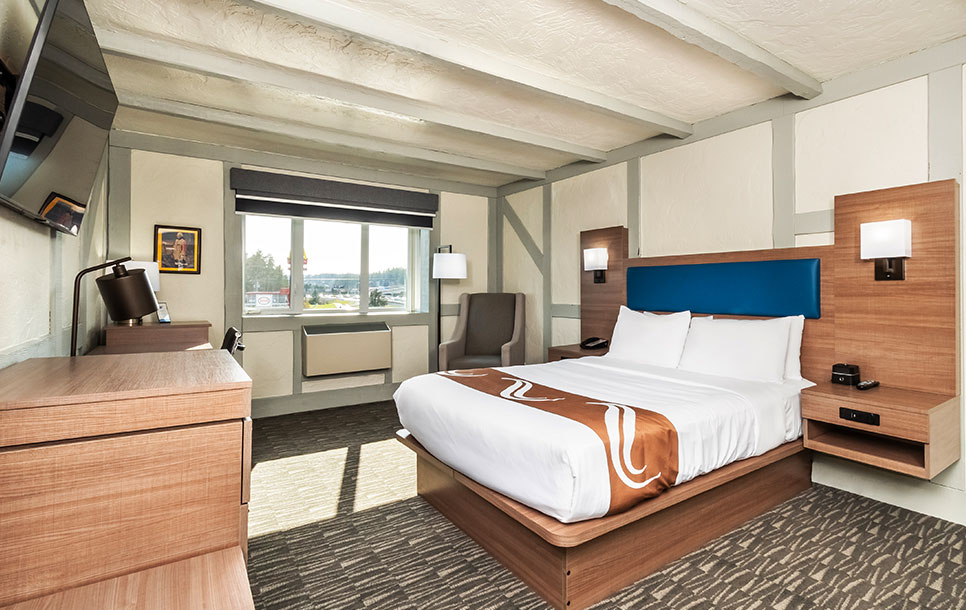 Group Accommodations
Relax on a plush queen bed in this cozy room with charming antique-style décor and modern amenities. Enjoy free high-speed wireless Internet, complimentary coffee & tea, cable TV, adjustable climate controls and more.
Group bookings can be arranged by contacting Brandon Petraroia by email brandon@balmoralgroup.com
Meeting Room
Looking to host a business meeting in the Greater Victoria area? We can provide your event with catering, coffee, other beverages and Wi-FI. Book your business event directly with our sales team at (250) 652-1146 or send us an inquiry at brandon@balmoralgroup.com.
Convenient Location and Amenities
Located 20 minutes north of downtown Victoria and just 10 minutes from both the Ferry Terminal and YYJ Airport, the Quality Inn Waddling Dog is easily accessible and convenient to a variety of local attractions. Onsite amenities include our Beer, Wine & Spirits Shoppe, Free High-Speed Wireless Internet and Free Parking
2476 Mt. Newton X Road
Saanichton, British Columbia V8M 2B8
Canada
^